MARKETING SERVICES FOR HOUSTON BUSINESS OWNERS
SEO Web Design Houston™ OWNER MESSAGE

We are local Spring, Texas-based, owner / operator, of Digital Marketing business.  We have the same aspirations as you, build a steady business, provide for our family, enjoy life with friends and family — have extra cash to travel and actually live life.  While that all sounds great, most we who run a small business find ourselves working 12 to 16 hours per day, often work weekends and holidays. We, as small business owners, do what we can to find time with family and friends to take a breather, while all of our energy is focused on revenue growth and cash flow. If this does not sound like you, then you are blessed!
Many of our clients are serial entrepreneurs or established businesses. Some have tried several business ventures and some successful venture, many not so well, and a few spectacular success. The word success means different things to different business owners. The way I define this is cash flowing business that can operate at a steady rate of growth over a sustained period of time and can run without the owner's involvement.
Our clients are typically small to mid-size business owners, family owned and operated; with gross revenues of $150K to $5MM in annual sales.  Typically our customers are selling products or services. They have operating costs of labor, equipment, taxes, insurance, marketing & sales cost.  Some of the businesses are run as husband/wife teams, others are single or divorced business operators. Our customers include the Doctors, Dentist, Clinics, Mortgage Brokers, Real Estate Brokers, RV Dealers, Furniture Stores, eCommerce Stores, Distributors, Wholesalers, Retail Stores, Manufacturer, Business to Business Services & Restaurants.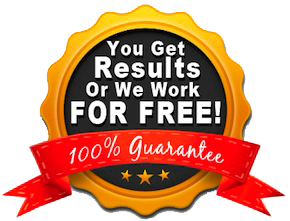 What I can share with you about Organic SEO, Ads Marketing & Social Media is that we had to re-invent our core business and services 3 times over the past 10 years. Google continues to change the marketing landscape due to more businesses coming online to advertise, more competitors competing for the same customers. These Google changes, create stress to everyone in the industry.  During such periods of un-certainty, our teams along with out clients are stressed to the max, working round the clock to make changes to marketing campaigns, changes to the website due to Google rule changes, design changes, and watching leads and sales conversion daily and weekly to ensure our clients don't get impacted.
What you will find with my team and me, is that we are transparent in our relationship with you. We believe that you as the owner should always have control over Google Ads Words budget, Google Analytics, Google Webmaster Tools, Google Business Listings, Google Reviews, Google Maps, Facebook Business Page and your Business Website Hosting & Domain Name.

Google, Yahoo & Bing are the core Companies controlling 95% of the digital market.   We do our very best to provide you quality results because we bring 10+ years of digital marketing experience working with 100s of clients in Greater Houston, Texas and in the United States.
We know what works and what does not work — we know when our clients listen to our recommendation for marketing budget business growth in leads & sales is likely.  We believe in marketing budget allocation towards SEO, Paid Ads (PPC & Mobile Ads), YourTube Video, Local Maps Listing, Google, Yelp, Facebook Reviews, Facebook Marketing. Marketing budgets ranging from few hundreds to thousands based on business goals.  Often we are able to keep digital marketing costs for the Company range between 8% to 15% of gross sales!
If you are seeking a marketing Company that is honest, transparent, shows you incremental results, is accessible, local in Spring / The Woodlands & Greater Houston – then give us a call.
We don't have a contract unless you want one!
Sincerely,
Mark Shah, CEO, SEO Expert – SEO Web Design Houston Company
THANK YOU – WE APPRECIATE YOUR BUSINESS!
Summary
Reviewer             Facebook Review
Review Date       
Reviewed Item   SEO Houston Company
Author Rating