Digital Marketing Agency 5 Key Questions to Ask
Digital Marketing Agency plays a key factor in the development and accomplishment of organizations growth goals. Realize the 5 key questions to ask digital marketing agencies before hiring them to help with your online marketing objectives for your business in Houston Texas.
Reaching audiences across different devices is a critical part of the process today: PCs, workstations, cell phones, and tablets – all have different displays and information is consumed differently. Organizations utilize advanced SEO services and Ads marketing promotions to reach shoppers seeking to buy your products & services.
KEY COMPONENTS OF DIGITAL MARKETING SERVICES IN HOUSTON ARE:
Search engine optimization (SEO)
Search engine marketing (SEM)
Social media marketing (SMM)
Social media optimization (SMO)
Content marketing
E-commerce marketing
Email marketing
Display advertising
Influencer marketing
Data-driven and remarketing campaigns
Mobile apps
SMS messages
Digital marketing incorporates a great deal of content management, creative design, target marketing, geo-targeting, demographic targeting and conversion tracking solutions to deliver results to businesses in Greater Houston.
Question 1: How Much Do Your Digital Marketing Services Cost?
The surprising cost factor is one of the greatest misgivings a business has when hiring a digital marketing services company to promote one's business venture. Be that as it may, a business can't prevail without advertising services to reach their customer base.
Digital Marketing Agency Has Three Types of Payment Options:
Hourly-based payment model
Project-based fee structure
Monthly-based payment model
Digital Marketing Services for Custom Website Design Services:
Website design services range from $1,000 for the 10-page website to $3,000 for a custom designed 25-page website, with additional hours and costs if specialized designers, content developers and supporting communications required (such as animated gif, animation, 3D rendering, print quality pdf for brochures, etc) by the client.
Most SEO firms & Digital Marketing Agencies prefer a retainer structure which typical pricing ranging from $1,000 to $3,000 per month, so as much as $10,000 per month. While SEO Companys & SEO Contractors — freelancers often charge between $50 to $100 per hour which specific contract terms.
Question 2: Have You Provided Digital Marketing Services To Similiar Companies?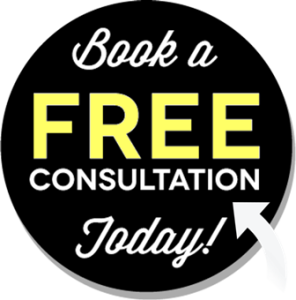 Most digital marketing service firms work on many types of business marketing and some focus on sectors of market segments.  Some digital marketing companies specialize in a sector, such as medical, dental, plumbing, electrical, etc.  While going with a specialized sector digital marketing firms sound great, there is a possibility your business will just be a number. Additionally, there is a high probability that these firms re-use content and marketing strategies that do not focus on individual business owners marketing needs.
There are other firms that are outside your physical geographic region or even outside USA, such as India, while the costs might be attractive, the results can vary.  There are many reasons for this, some of which are as follows:
They are not familiar with the local markets and unique competitive segments in your area
They might have communications barriers — distance, time zones, language, etc
They might not be really as informed about your business vs what was pitched
We also recommend finding the best vendor or digital marketing firm that is ideal for your personality and where your business is in the growth cycle.  If you are a small business, we recommend smaller boutique agencies, if you are mid-size or larger business, we recommend larger agencies.
Question 3: How Do You Handle Content Creation and Digital Marketing Tasks?
Most professional digital marketing firms employe or have teams of content writers with significant Companyise. SEO content writers have skills to research keywords and search volume, understand the competitive landscape of what content is on page 1 of Google where your competitors are getting most of the search traffic. They understand the best way to present written and graphical communications to get organic search traffic and convert the traffic.
Its mission critical to work with a digital marketing firm that understands how Google has moved from transactional search to intention-based search.  This will help most businesses doing digital marketing today to re-design the website layout, website content and website graphics.  If you are not sure what intention-based search is, contact us, we can help!
Question 4: What Do You Recommend We Should Rank For?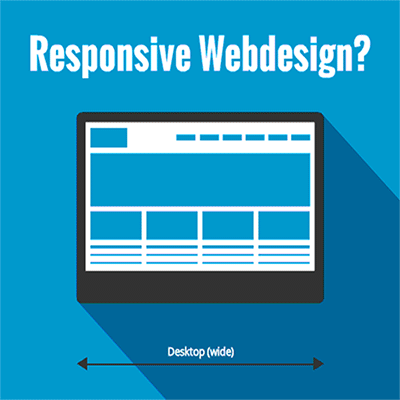 If you have shopped for digital marketing firms, you will often get these firms are selling you keyword packages of 10, 15, 20 keywords. Google, Yahoo & bing has moved away from simple keyword phrases.  If you do a search today on any of the top search engines online or via voice search, you will notice that the search is converted into sentences.  The primary reason is using AI all of these search firms are going after your intention.  What are you looking for and where are you in the buying or decision making cycle.
EXAMPLE 1:  If you are looking to buy a home, did you already get the financing secured?  Your intention is to purchase a home in a certain area, and the buying cycle might be just starting the search or might be deeper in the process where financing is secured and you are on your way.
EXAMPLE 2: If you a search for a used vehicle, what type of car and are you buying this for yourself or someone in your family, wherein the process of purchasing are you currently?  Your intention is to purchase a used car from used car sites, potentially for yourself based on the search and you might be in the early stages of search process because there was no prior history of you searching for used cars six months prior.
As you can see from the above examples, thinking about what to present on your website and how to present has become critical to digital marketing.  Today we still do recommend going after keywords and keyword phrases but in larger numbers.  50 to 100+ keywords need to be ranked on page 1 for you to get a good ROI from your digital marketing budget.
Question 5: How Is Your Search Marketing Doing?
SEO means Search Engine Optimization.  This is typically involved with organic search results showing on Google, Yahoo and Bing search results page. SEO typically involves both technical work regarding website speed & performance, website content, content structure and graphics optimization (on-page optimization) and outside the website digital marketing such as link distribution, article postings, etc.
SEM means Search Engine Marketing. This includes paid ads in addition to SEO definition above.  Paid Ads marketing is the use of Google Ads, Bing Ads, Facebook Ads, to generate traffic to a website.
SMM means Social Media Marketing.  This is typical posts placed on Facebook or LinkedIn business pages for organic traffic from social media platforms to your website or to your business page and also the use of social media ads platform as paid ad traffic.
Contact us so that we can share with you our SEO, SEM and SMM results —- you found us online right?
Contact SEO Company Houston
SEO Houston based Company is the answer to your need for local digital marketing Companys.  In business since 2001, we work with local business owners to help them get better results from organic SEO search traffic on Google, Yahoo & Bing. Additionally, our team of Companys specializes in Google Ads PPC marketing. Click to Website Ads and Click to Mobile Ads, we deliver advanced leads and sales conversion and affordable digital marketing and SEO fees.
Speak with a senior SEO company right now, call us and find out why we are a leading Houston SEO Company, with the ability to consistently deliver amazing results for your business.  We have no contracts, digital marketing services are month to month and everything we do for you, you have full ownership rights.  Call us or send us an email with your inquiries.
SEO WEB DESIGN HOUSTON™
5330 Springton Lane, Spring, TX 77379