Local SEO
We are your local SEO agency Houston marketing services. Our solutions team will list your website in directories such as Yelp, Merchant Circle and many others to help provide Google the information it uses to confirm local business information.  The listings must be done accurately for best results on organic local SEO.
Social SEO
Facebook, Twitter and other social media platforms are considered by Google as authority sites — however, just setting the pages and expecting Google to give you authority links will not work.  Each platform should have sufficient and regular content to support social SEO signals needed to give Google information to position your website higher than your competitors.
Video SEO
Youtube is owned by Google and has top search results across a variety of content using keywords search.  The fastest way to build up authority is to produce content rich video and place it on Youtube – optimized to provide cross links to your main website and cross market the channel content across other social media platforms.  We do this for our clients – want to know more, call us.
On-Page Optimization
 Google algorithms are constantly changing.  Google releases a new update almost every 3 months with a major update every 6 months.  Why is this important?  What used to work 6 months ago to optimize the website may not work now.  This is why we are constantly learning and making website content changes and keeping up with changes as we see them coming.  Some On-Page optimization can actually create penalties and cause the site to lose ranking.
Off-Page Optimization
Google uses social proof and content outside your website to give it signals that the site is valued.  We know the social signals and we provide Google the social signals needed to keep your website on top page ranking.  This is not an easy task and experience and knowledge makes a difference.  Call us to discuss your internet marketing services – we are a digital marketing agency Houston.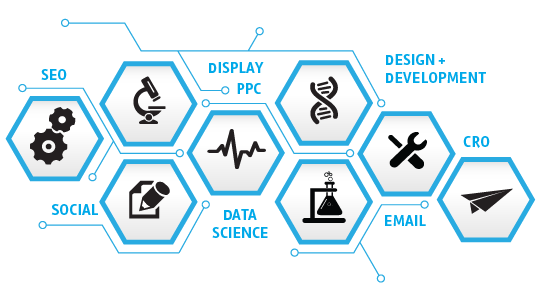 WANT TO IMPROVE YOUR
WEBSITE RANKINGS?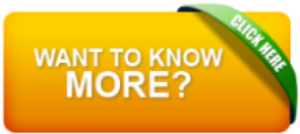 INTERNET MARKETING SERVICES
We leverage the latest technical solutions to analyze competitor information to provide our clients with the best solutions for digital marketing to get high ranking across a broad set of keywords, increase search traffic and overall focus on leads & sales conversion for your business.
Google Top Ranking Across Broad Set of Keywords
If you in business today, your business website must have search exposure on Google.  To really have a competitive advantage your business website must dominate on Google beating our your competitors in search results.  The more top keywords with volume you have exposure on page 1 the better and the more keywords and phrase keywords your website shows up on — gives your business stable flow of leads.  Let us help you get Google top ranking across broad set of keywords so you can dominate over your competitors.
SEO Website Design
Often when we get a call from new clients, we find either fragmented non-performing website or great looking website on the surface but not SEO compliant — thus making both options difficult to rank and challenging to get search traffic to convert into leads & sales.  We provide a free website SEO audit — there is no cost.  Its a $460 value and we can do this while you are on the call with us.  We can go through the design and SEO challenges and what we would recommend to implement to fix the issues.
SEO Keywords Research
We leverage Google Keywords Planner and several other paid tools to conduct this very important research keywords for SEO.  This helps us and you to know what your customers are searching for to find your competitors and how much volume of search to expect per month.  There is a very big difference in how to do this SEO Keywords Research for organic SEO vs. ads pay per click.  If this task is not done by a professional SEO expert, the SEO done on your business website could potentially produce less ROI from internet marketing services.
Online Branding
We often see small business owners hiring an SEO firm, then a website design firm and Social Media Marketing done in house or by yet another 3rd party firm — while this all is fine, its important to note that Online Branding can only occur when there is an uniformity in communication, design, and messaging across all channels of marketing.  What you see on the Website for color, content, images, should flow through to facebook, twitter, youtube, google+, etc.  Let us help you get the branding done right for your business.
Local SEO
 Google review listings on directories like Yelp, BBB, Merchant Circle, etc to confirm your business Name, Address, Phone, Website, Registration, and other pertinent information, which confirms your are local business.  The listings has to be done correctly and optimized for local search results for best results.  Allow us to handle this task, as it can be tedious and create challenges for local ranking if not done right. Contact us for your local seo, internet marketing needs.
Content Marketing
Have you heard of the marketing term "call to action"? Well this is one of the most important factors to consider when writing website content, blog posts, articles, or even twitter / facebook posts. What is the point of having content on your website that is information?  You need leads & sales – so its our content writers job to ensure the content is designed to convert into leads & sales for your business.
Social SEO
Social Signals is a marketing term which was coined several years back and continues to be an important factor of ranking on Google, Yahoo and Bing.  Having well optimized pages on Facebook, Twitter, LinkedIn, Google+ and other social media platforms provides information to Google about your business.  Activities on these platforms further support Google SEO results.
Video SEO
Youtube is owned and operated by Google.  Google has allocated significant resources to expand Youtube into an interactive video as a social media platform.  We produce HD quality videos for our clients and optimize them to get traffic from this channel.  Video SEO if done right can be seen on page 1 of Google, giving both critical exposure to your business and significant leads & sales conversion.  Allow us to show you some of our YouTube video production work.
Google Local Business Listing Maps Marketing
Many consumers use maps to search for the type of business they want to call — plumbers, electricians, doctors, dentist, painters, etc — having your listing optimized for maps listing can greatly increase your search results and overall customers to your business location.
Conversion Rate Optimization
We setup Google Analytics, Google Webmaster Tools and integrate conversion tracking code with Google AdWords and Analytics, further link Social Media sites to your Analytics.   This all provides you with a single view of your business internet marketing traffic.  We can then optimize conversion based on traffic, time on site, bounce rate, source of traffic, and most important what keywords are converting into leads & sale.  Why spend money on non-converting keywords?  Call us we can help!
Summary
Reviewer             Facebook Review
Review Date       
Reviewed Item   SEO Agency Houston
Author Rating    





SEO Agency Houston